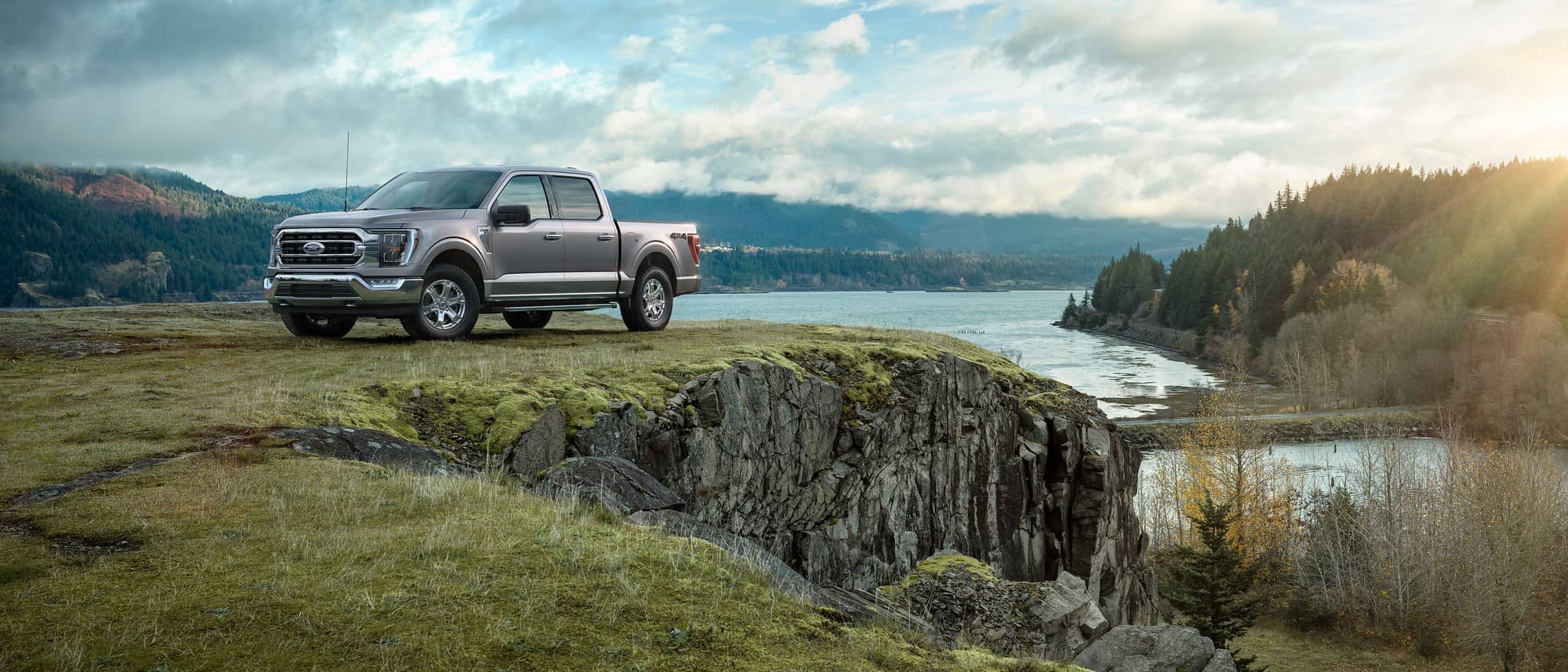 When your work is done, it's time to play - and that means heading off into the magnificent Utah wilderness for a weekend of hunting, fishing and camping. A 2021 Ford F-150 from L&L Motor is the perfect companion for your next off-road adventure near Roosevelt, UT. 
Packing Up
Whether you're planning a weekend getaway or a summer excursion, the F-150 has the payload capacity to handle all of your gear and whatever you catch and bring home. The 2021 F-150 truck offers the best payload rating in its class with a rating of 3,325 pounds with a 5.0-liter V8 engine. 
Its towing capacity of 11,000 pounds has plenty of muscle to pull a camper or a trailer with a boat or pair of ATVs. If you need even more towing power, the F-150 with the 3.5-liter EcoBoost® V6 engine pulls an amazing 14,000 pounds. That will take you to the remotest parts of Utah with ease. 
Off-Road Essentials
Make sure to equip your F-150 with essential upgrades for off-road driving. Four-wheel drive is a must and is available on all new F-150 models at L&L Motor so you can find the perfect spot to set up your treestand.
You will also need an off-road package like those included in the Ford Raptor or Ford Tremor editions. The Raptor has a desert racing pedigree and comes with a tough suspension, electronically controlled driving modes, and available 37-inch all-terrain tires. The Tremor comes with durable skid plates and innovative driving technologies to tackle off-road terrain.
Setting Up Camp
Once you get to your destination, you will need to set up camp. With the 2021 F-150, you don't even need to pitch a tent if you don't want to. Max reclining front seats let you climb in the cab and drift off to sleep with ease. 
The PowerBoost™ Hybrid offers Pro Power Onboard™, a built-in generator with three available outputs: 2.0 kW, 2.4 kW, and the massively powerful 7.2kW. Plug in a fridge, freezer, coffeemaker, or any household appliances to experience the comforts of home in the Great Outdoors.
Want to experience Utah in exciting new ways? Get off the beaten path by driving a Ford F-150 truck from L&L Motor.
Hours
Monday

8am-5:30pm

Tuesday

8am-5:30pm

Wednesday

8am-5:30pm

Thursday

8am-5:30pm

Friday

8am-5:30pm

Saturday

8am-12pm

Sunday

Closed
Make An Inquiry On The F-150
* Indicates a required field