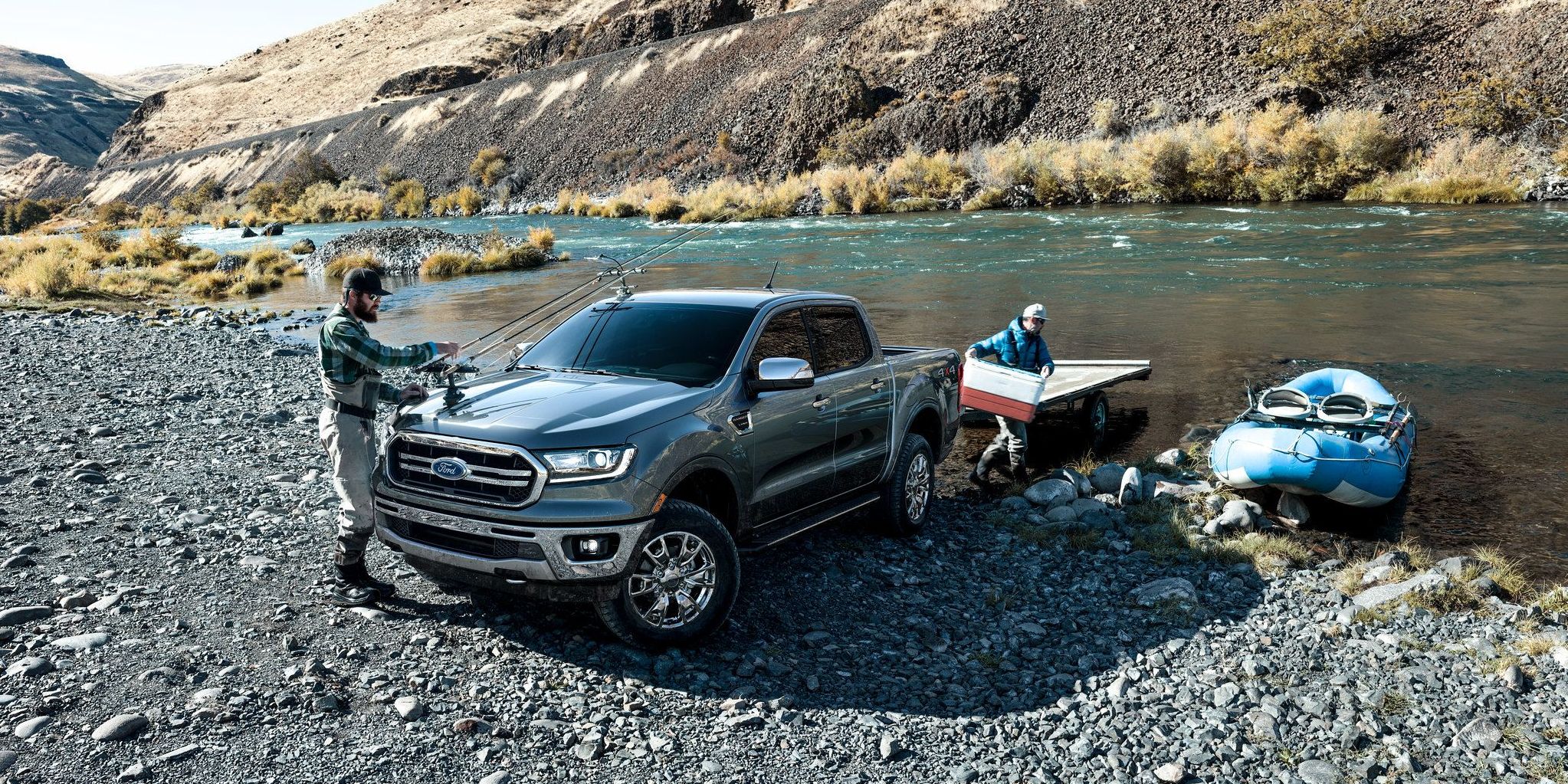 The capability and versatility of the 2020 Ford Ranger already make it a great vehicle for camping excursions and other trips. However, if you often spend your weekends camping, consider purchasing these accessories to add even more convenience and organization to your adventures.
Roof rack
If you plan to bring a bike or canoe with you on your trip, it's a good idea to invest in roof racks for your Ranger. Carriers and racks allow you to store larger items on your truck and accordingly free up some space within the bed for your other supplies.
Cargo bed sling organizer
When your truck bed contains lots of different camping gear or equipment, your items may slide on the bed and make for an untidy area. A cargo bed sling organizer can not only secure your items but also make it easier to keep the bed organized. As such, you'll be able to more quickly and easily find what you need.
Portable mini fridge
If you want to bring food and drinks to your campsite, a portable mini fridge can ensure your meals stay cool on the drive. The LED-illuminated compartment comes with a carrying strap for convenient transportation, as well as an electronic thermostat.
Sportz tent
You can easily turn the bed of your Ford Ranger into a tent with this useful accessory. Setting up the Sportz tent is easy, and spending your nights off the ground can allow you to better camp on a number of terrains. The tent also comes with an awning so you can enjoy some shade during the day.
We at L&L Motors encourage you to visit our dealership if any of these accessories pique your interest. Our staff can help you select the right accessories for your 2020 Ford Ranger and can also take you out for a test drive while you're here.
Hours
Monday

8:00 AM - 6:00 PM

Tuesday

8:00 AM - 6:00 PM

Wednesday

8:00 AM - 6:00 PM

Thursday

8:00 AM - 6:00 PM

Friday

8:00 AM - 6:00 PM

Saturday

10:00 AM - 4:00 PM

Sunday

Closed
Make an Inquiry